Supdubai is the Middle East's dedicated stand up paddle board shop. Our large offer can sometimes make it hard for you to decide which paddle board you need to get. Today's article explains what are the differences between each type of inflatable paddle boards. Whether you go paddling around the Palm in Dubai or surfing waves in Abu Dhabi, you will need to make the difference between each type of inflatable paddle board.
By far the most prevalent and popular type of board. Versatile and easy to use, these boards are perfect for beginners and more experienced paddlers alike. These boards are generally between 9 and 11ft long and are designed to offer all round performance in a wide range of conditions.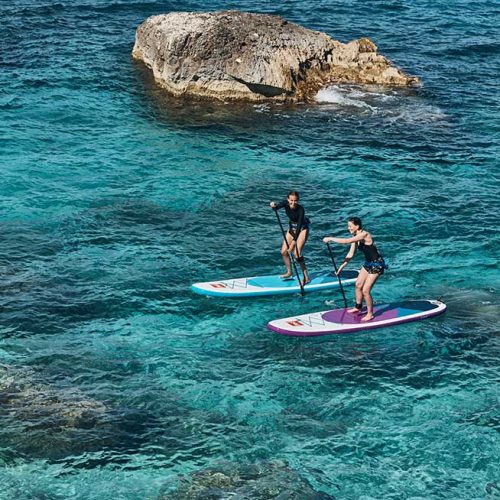 Designed to be used for longer trips, these boards can be loaded up with gear, such as camping equipment. Their longer waterline makes them great high speed cruisers whilst runner fins improve tracking and reduce lateral drift in side winds. Perfect for the more experienced paddler or those looking to take their paddling to the next level.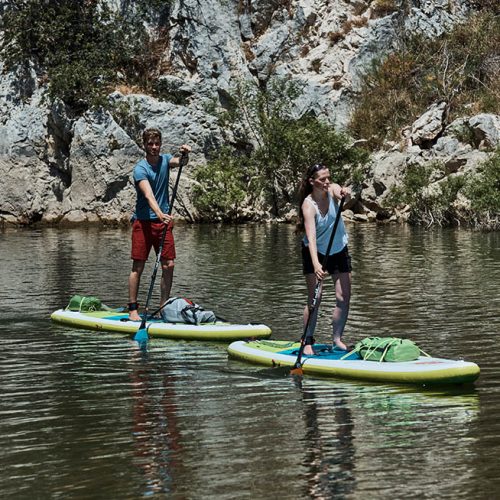 Being able to paddle on to a wave makes them a lot easier to catch! And these boards are designed to do just that. They need to be super-stiff and extremely durable and are shorter than all-round boards. Their narrower tails increase manoeuvrability in the waves whilst they must be no thicker than 3.9 inches to provide the rider with a lower centre of gravity making the board more responsive and stable.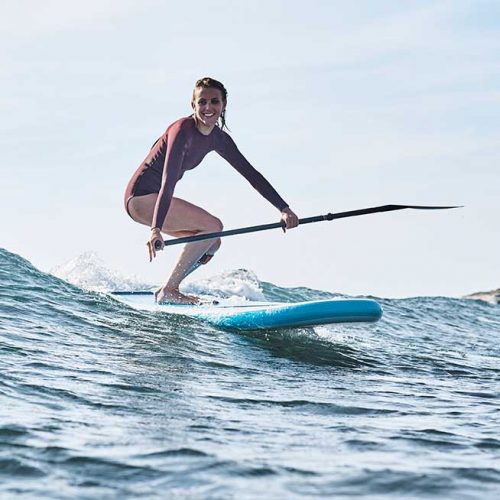 Racing on a paddle board is a lot of fun! And in order to win you'll need one of these specialist boards that are long (12ft+), narrow and super-stiff. There are two main divisions in SUP racing, the 12'6" and 14 ft class so first you need to decide which one you'd like to enter. To win, you'll need a super stiff board to ensure you get the most out of every paddle stroke. The Red Paddle Co Elite range utilises patented proprietary stiffening systems such as the Rocker Stiffening System (RSS) and Forward Flex Control (FFC) to minimise flex and delivered unrivalled stiffness. They are much narrower than the touring and all-round SUPS to reduce drag and surface resistance allowing you to cut through the water more efficiently and deliver maximum speed.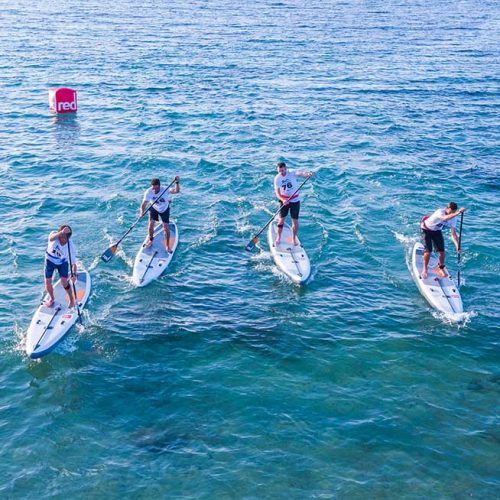 These boards are wide, stable and ideally have a full-length deck pad to create the perfect platform for SUP Yoga. They are often slightly thicker than an all-round board to provide increased stiffness for more complex movements and to keep you high and dry when practicing those all-important floor (deckpad) stretches. To give you complete freedom the carry handles should be placed to the edges/rails of the board but the paddling experience should be the same as a large all-round so be sure to check how it paddles too.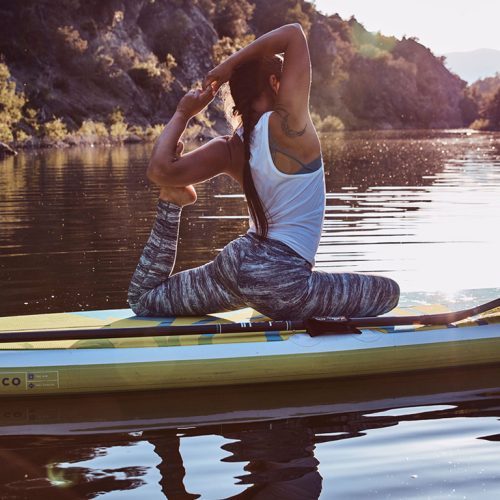 The largest of these type of boards can carry up to 8 people, so they need to be super stiff, wide and stable for all the family to enjoy. At the smaller end of the category, tandem paddleboards enable two paddlers to share the work whilst its added length provides plenty of room for passengers, picnics, camping kit and more.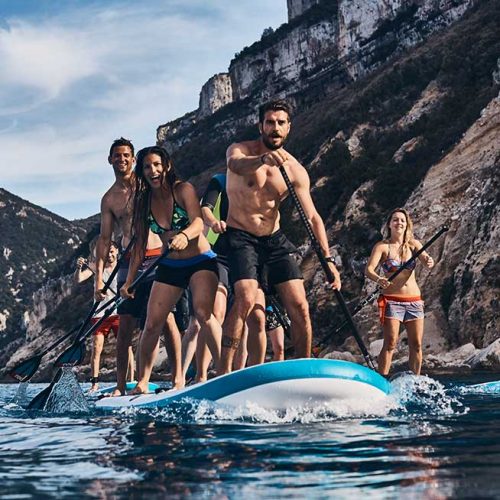 Combining paddle boarding with windsurfing, these boards give you the option to switch between the two, depending on the conditions. These boards come complete with a mast foot to connect the board and sail and often include numerous centre fin solutions. If you're an avid windsurfer looking to make the most of your SUP when the breeze is up then a removable daggerboard offers the best performance and upwind tracking.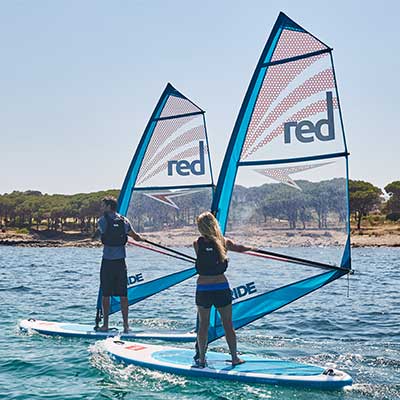 Credits to Red Paddle Co for the definitions.